MAC Communications provides voice and data solutions for the business community.
MAC Communications has developed services and chosen products to insure optimum performance for your business for the long term.
We are committed to being your personal communications department to accommodate your specific requirements. Whether you are a single office or a multi-site location, we provide personalized customer service, competitive pricing and quality products. Let MAC Communications be your single point of contact for all of your voice and data needs.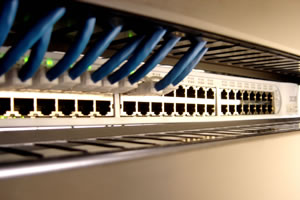 Cabling Networks
MAC Communications provides a full compliment of cabling needs ranging from standard Category 3 cable for phones to CAT 5e and CAT6 for high speed computer networks, and fiber optic for long haul or backbone cabling needs.
Voice and Network Solutions
MAC Communications provides expert sales, installation and service for Nortel Networks, Vertical, Avaya and NEC systems. We have also added the Ipitomy Voip system.
Peripherals
Even though you select one of the high-feature telephone and voice mail systems from MAC Communications, there are many peripherals that you may need to make your system complete.